KXR INPERT (K-FutureTech eXtended Reality INdustry exPERT) is a solution
that helps beginners work like experts through augmented work references
and real-time remote cooperative work at industrial sites with various variables.

Key Features
It provides the XR-based functions required in the workplace.
Multiple Access

Real-time simultaneous control is possible through the connection of a large number of control rooms and filed staff.

Pointing/Drawing

Looking at the filed staff's screen in the control room, you can make remote cooperative work smoother by drawing and pointing.

Augmented references

Even if it is not connected to the control room, field staff can work smoothly by augmented reference materials (video, pdf, 3D animation, etc.) included in the device itself.

Screen recording

In the control room, you can record the screen at the site and the control details at the control room as videos and give feedback later.

Support convenience functions

It supports smooth collaboration through various functions such as control of video/sound transmission and address book.

Support other devices

In addition to 'KXR DEVICE', 'KXR INPERT' can be used in various devices such as HoloLens 2 and Tablet PC (IOS, Android).

PREVIEW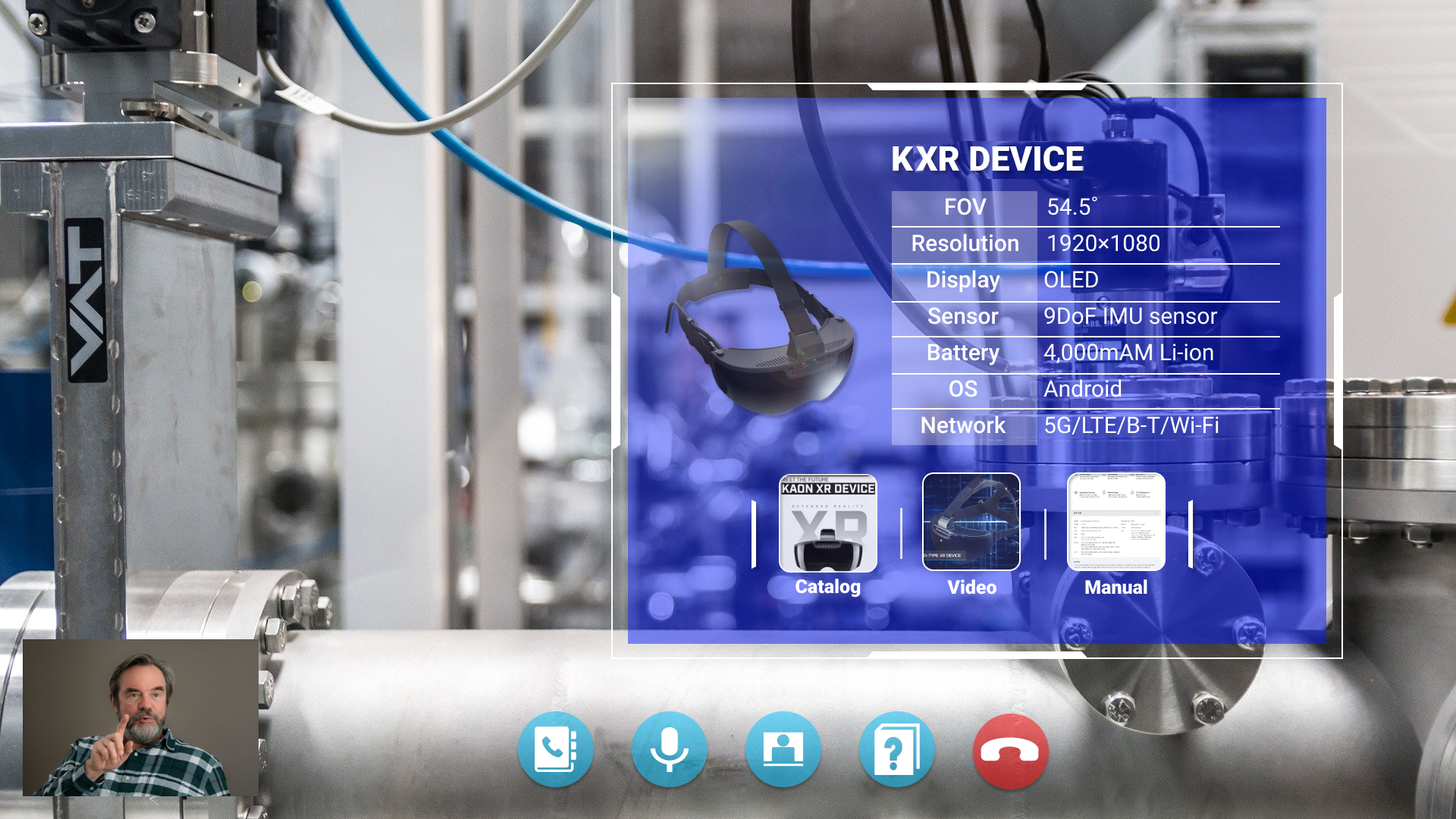 Augmented references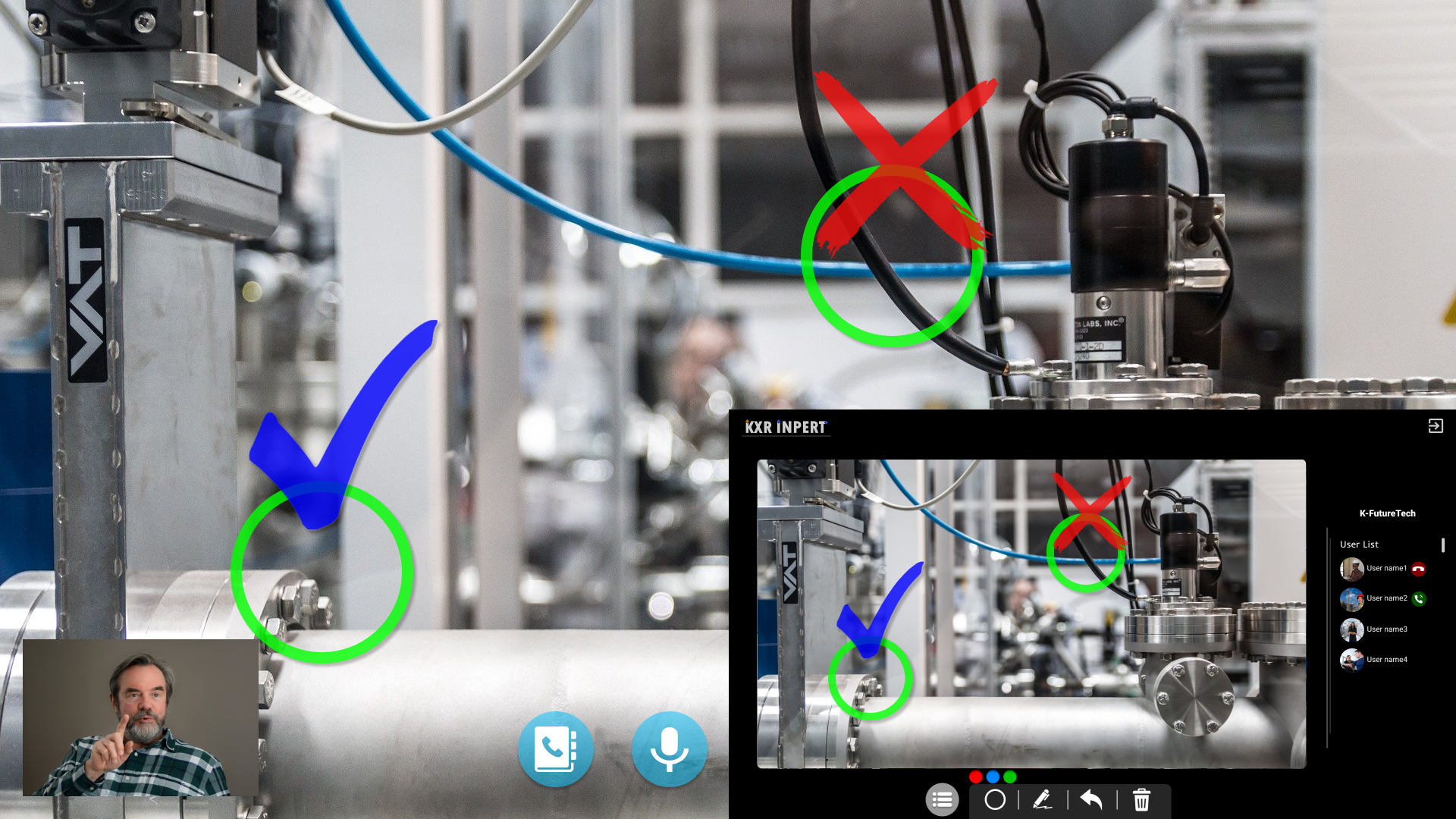 Pointing/Drawing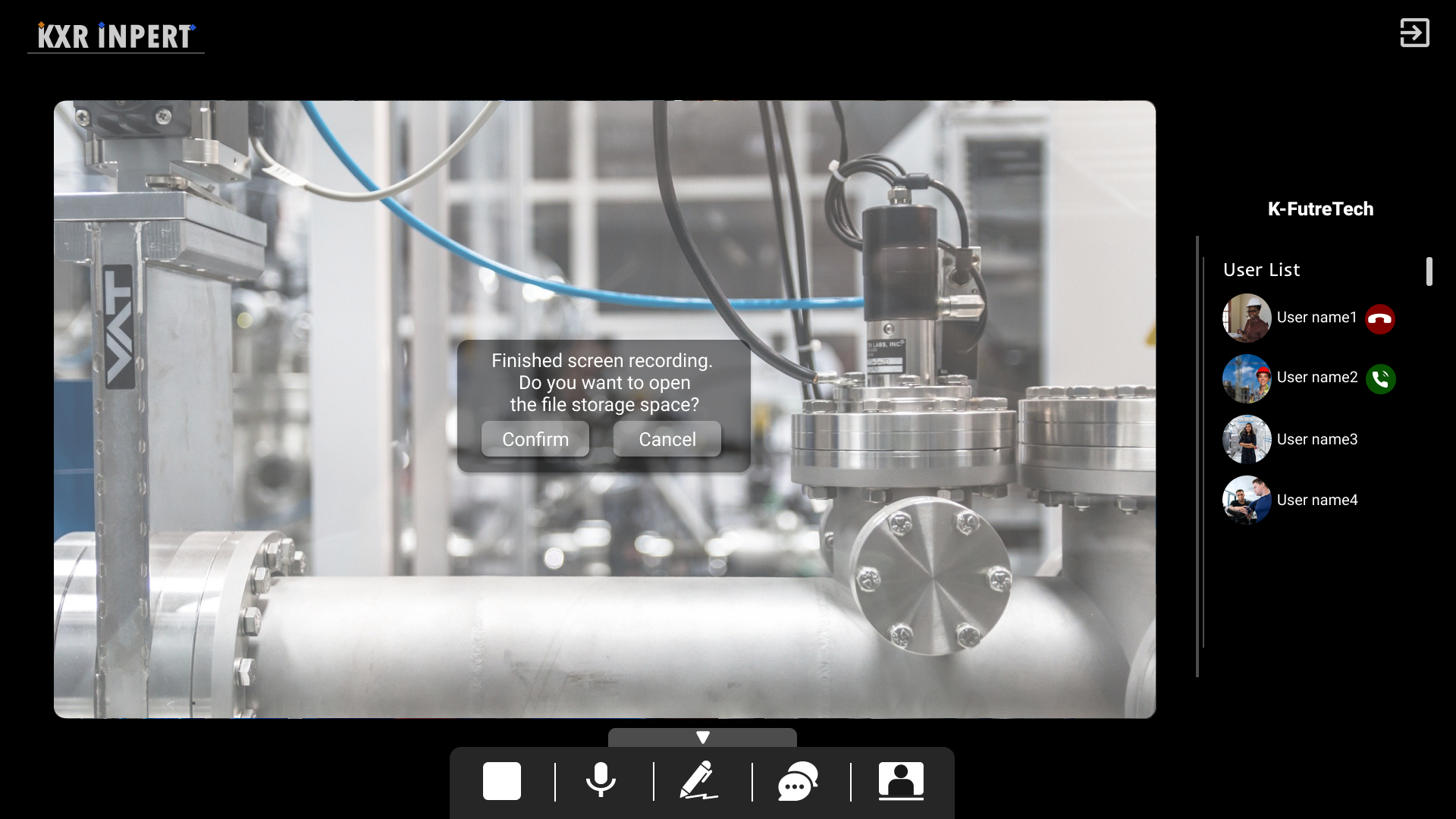 Screen recording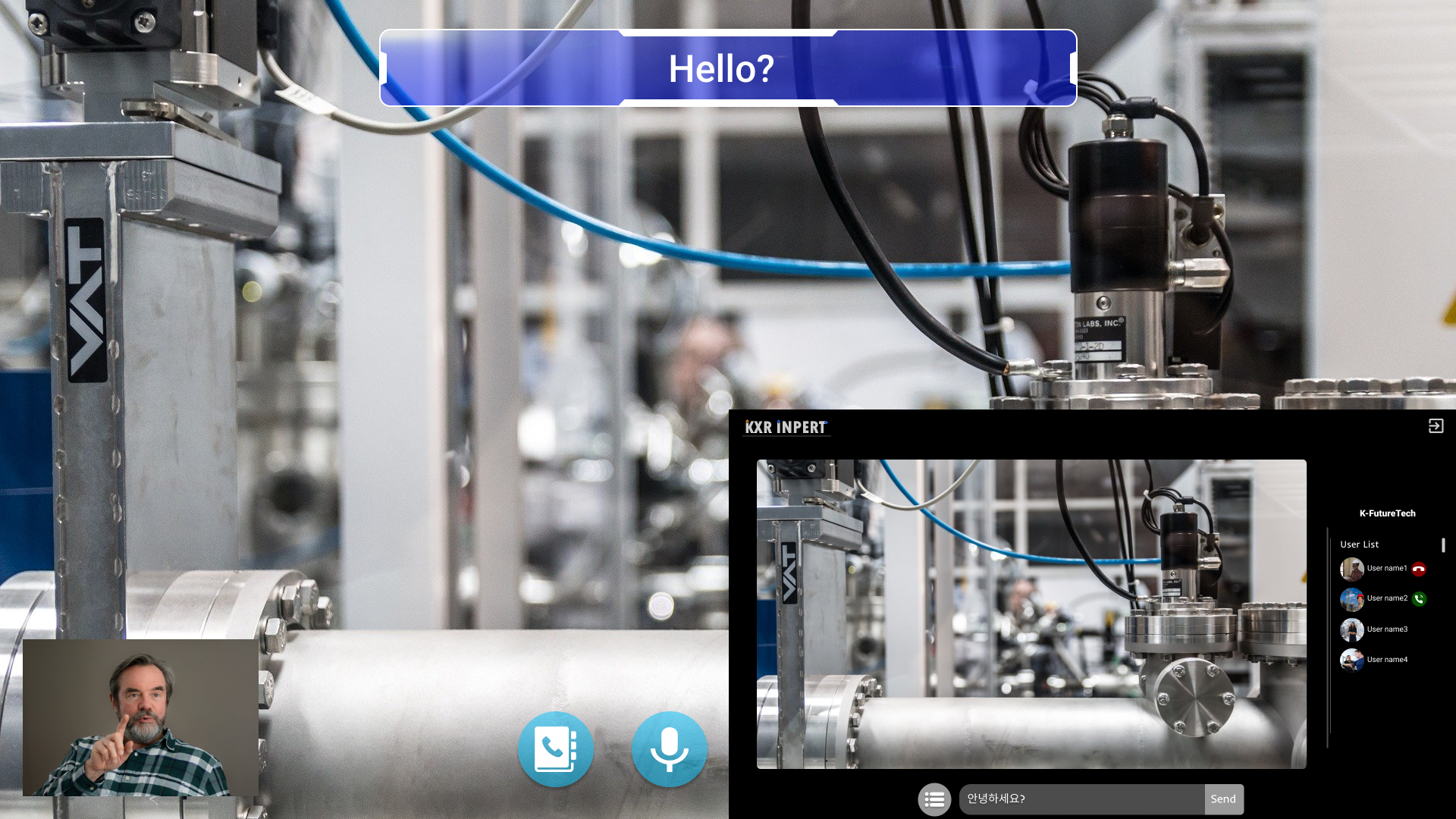 Sending messages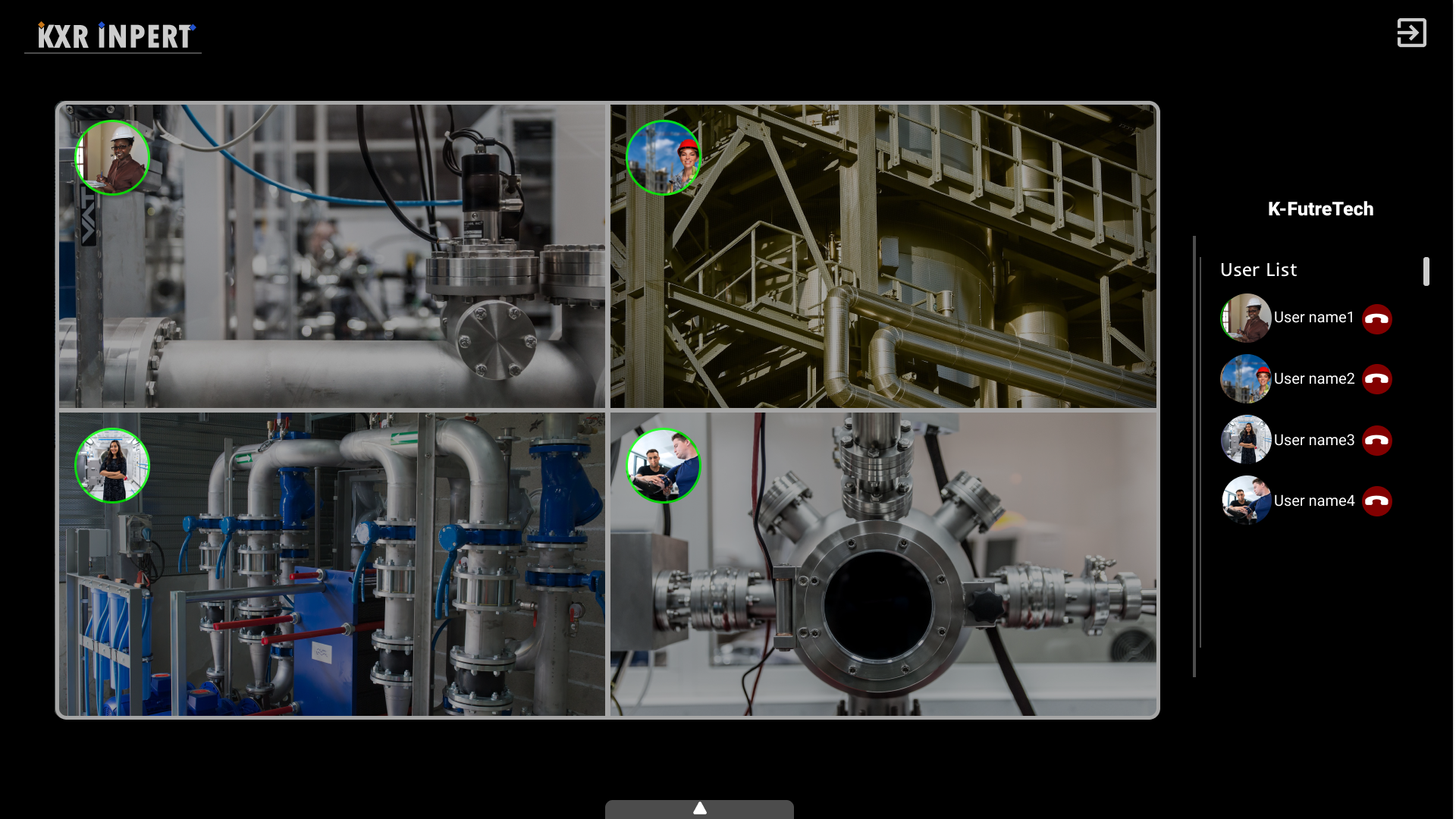 Multiple Access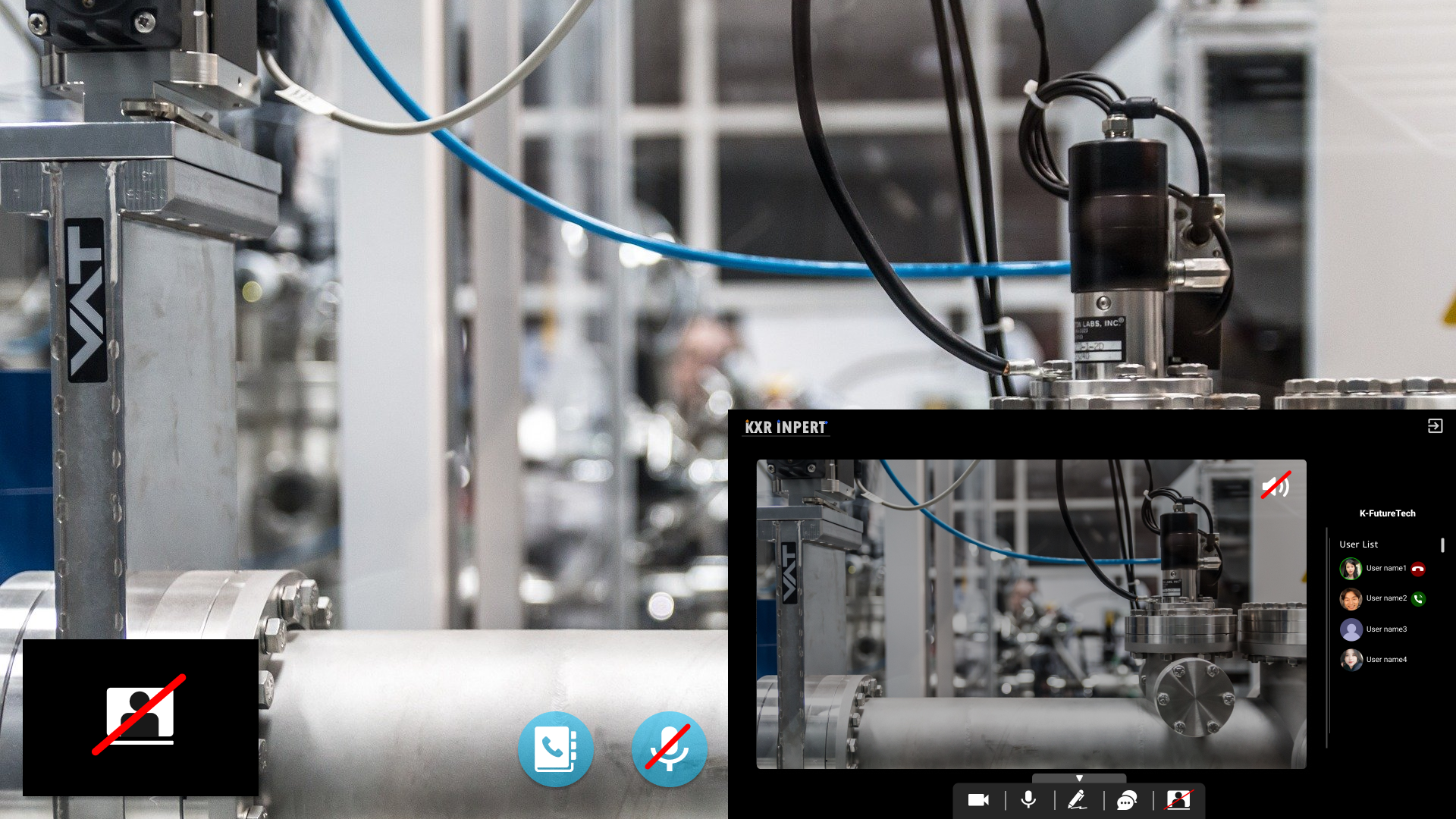 Control of video/sound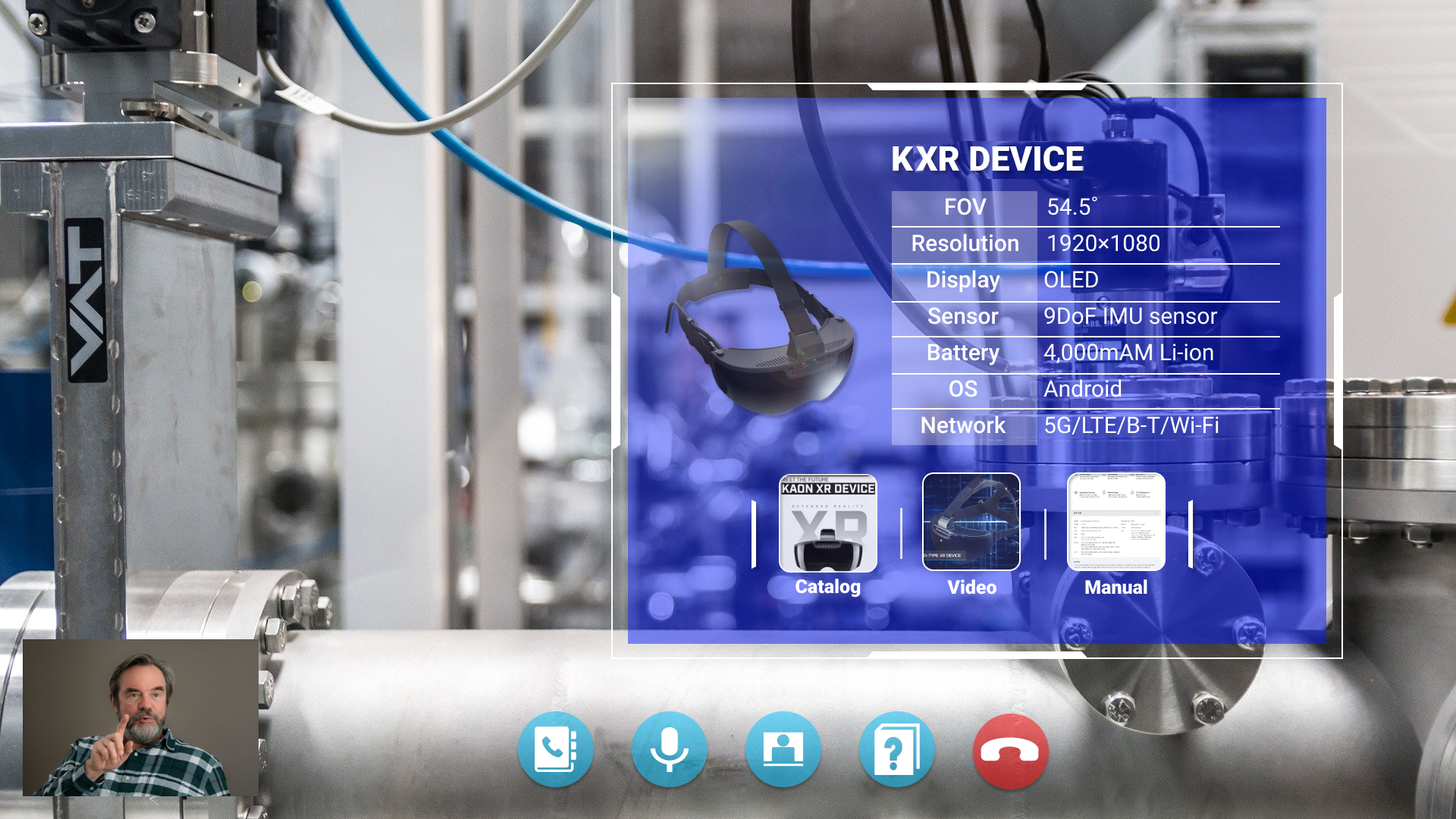 Augmented references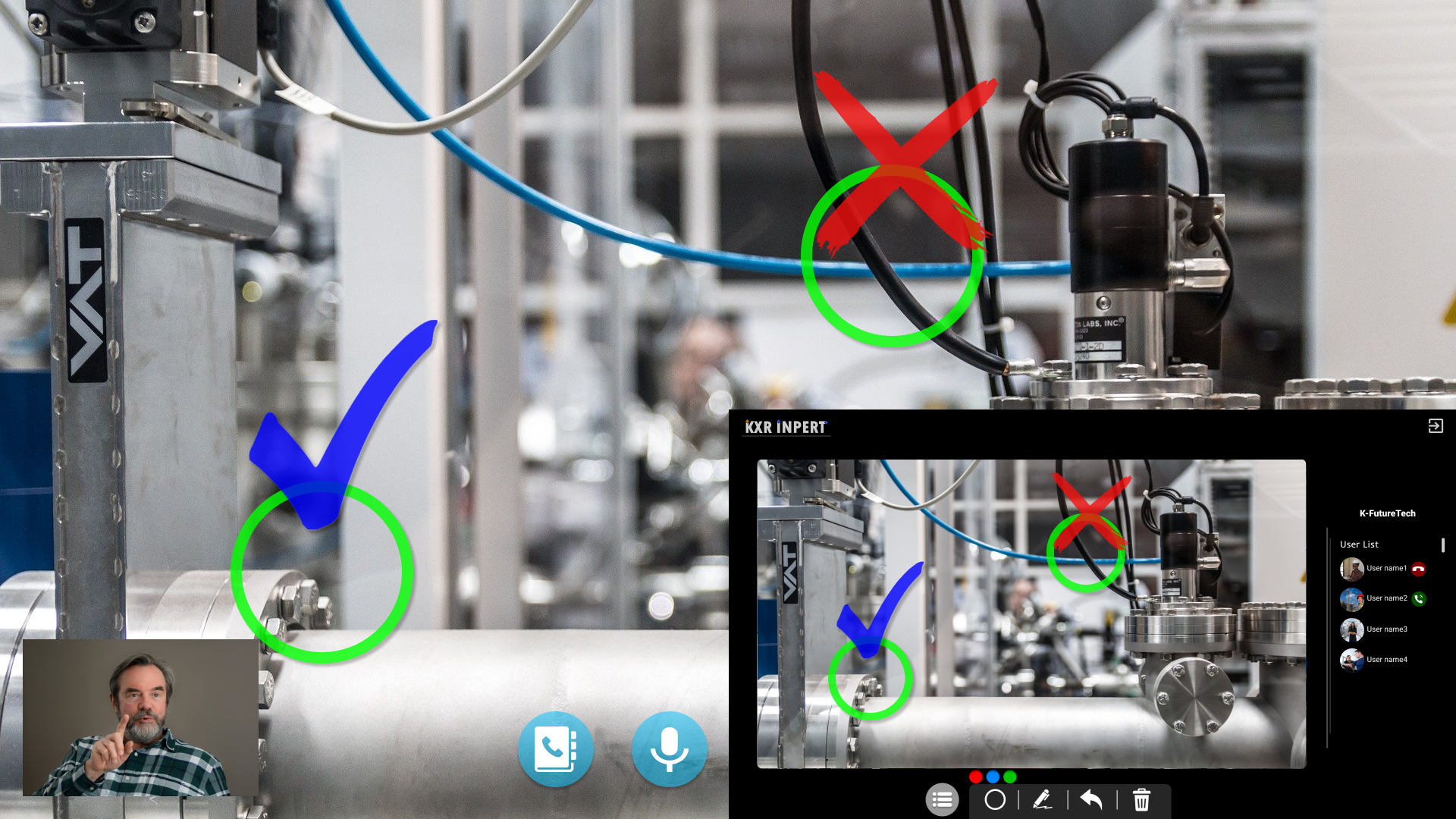 Pointing/Drawing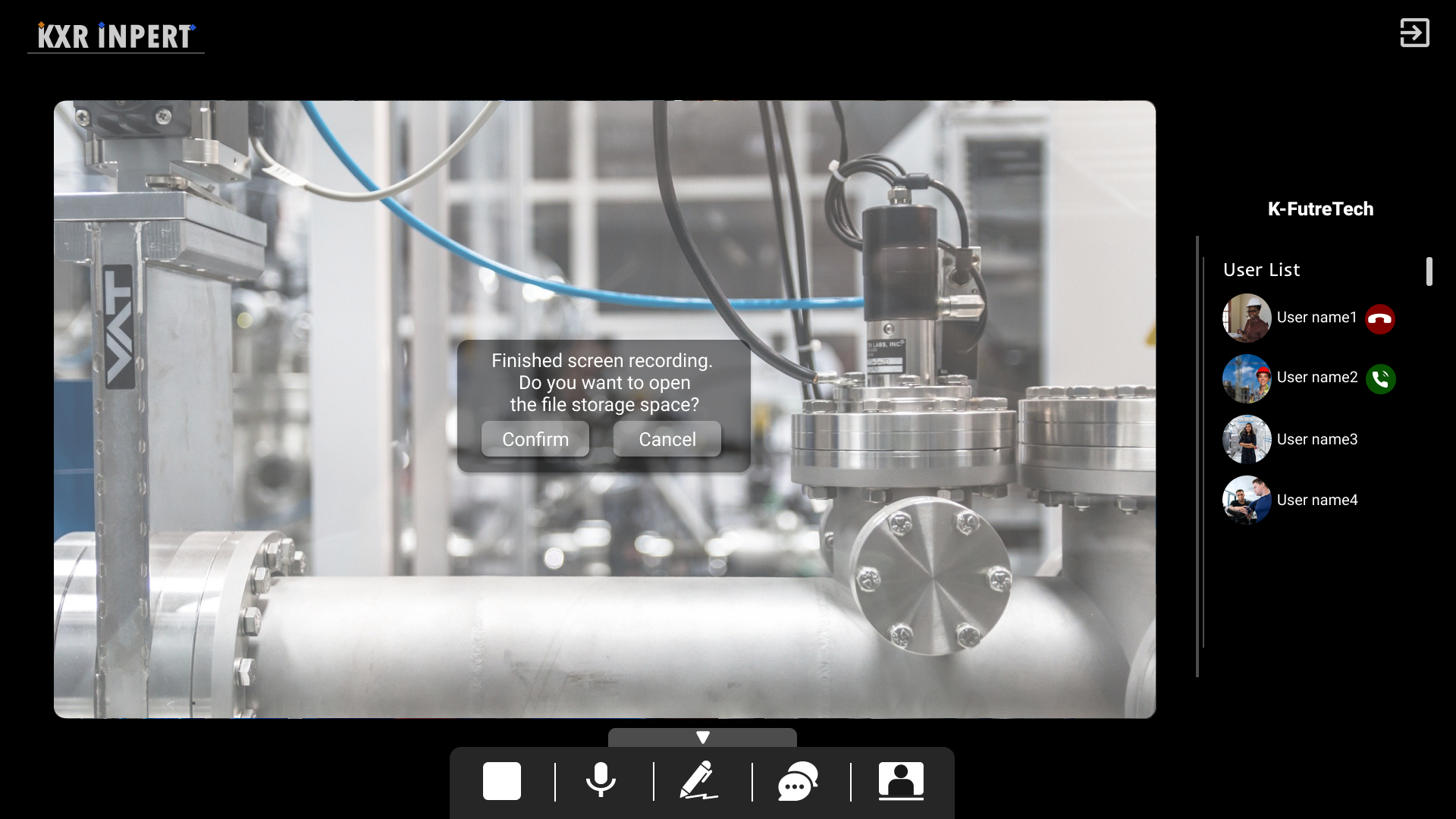 Screen recording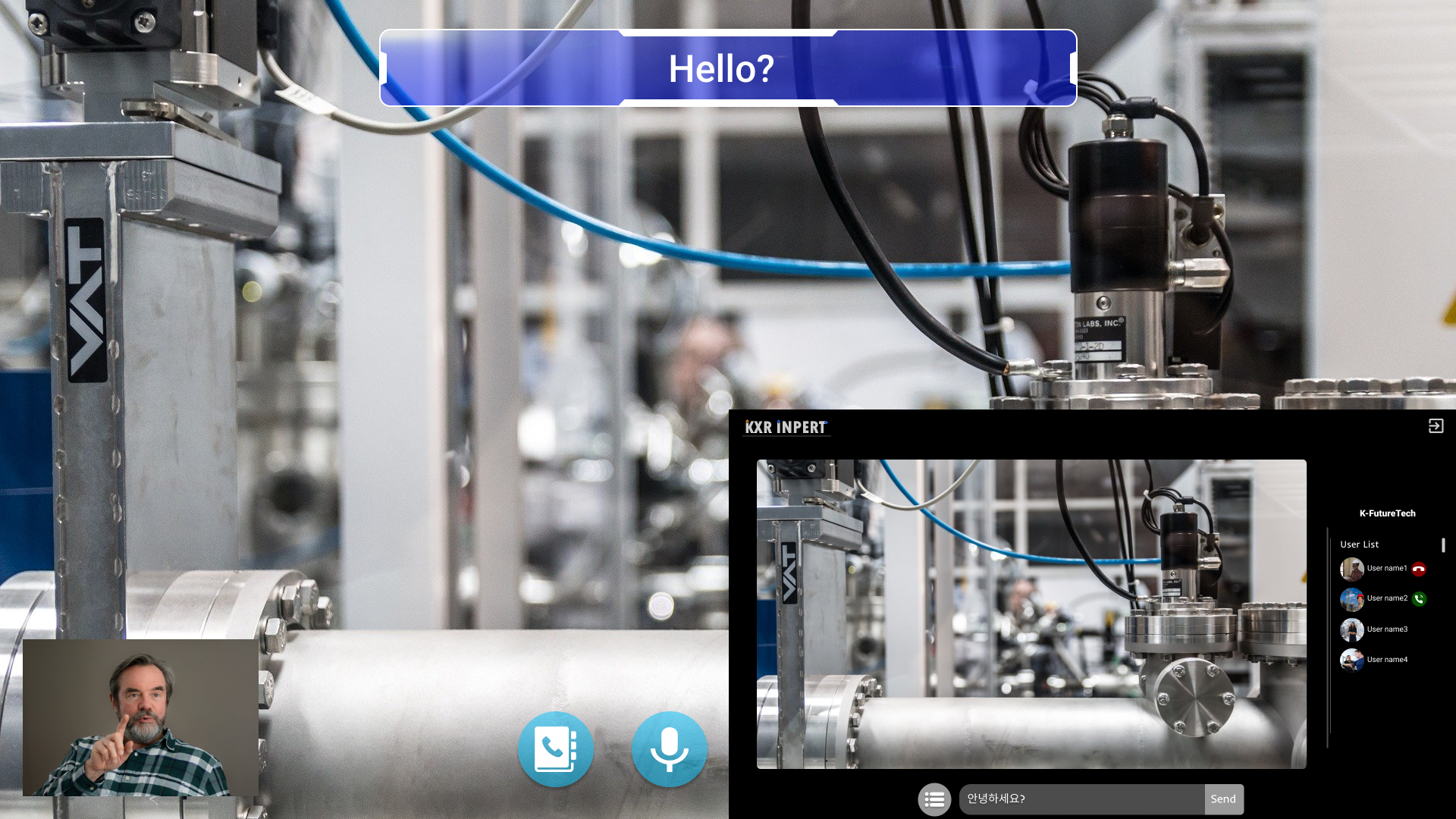 Sending messages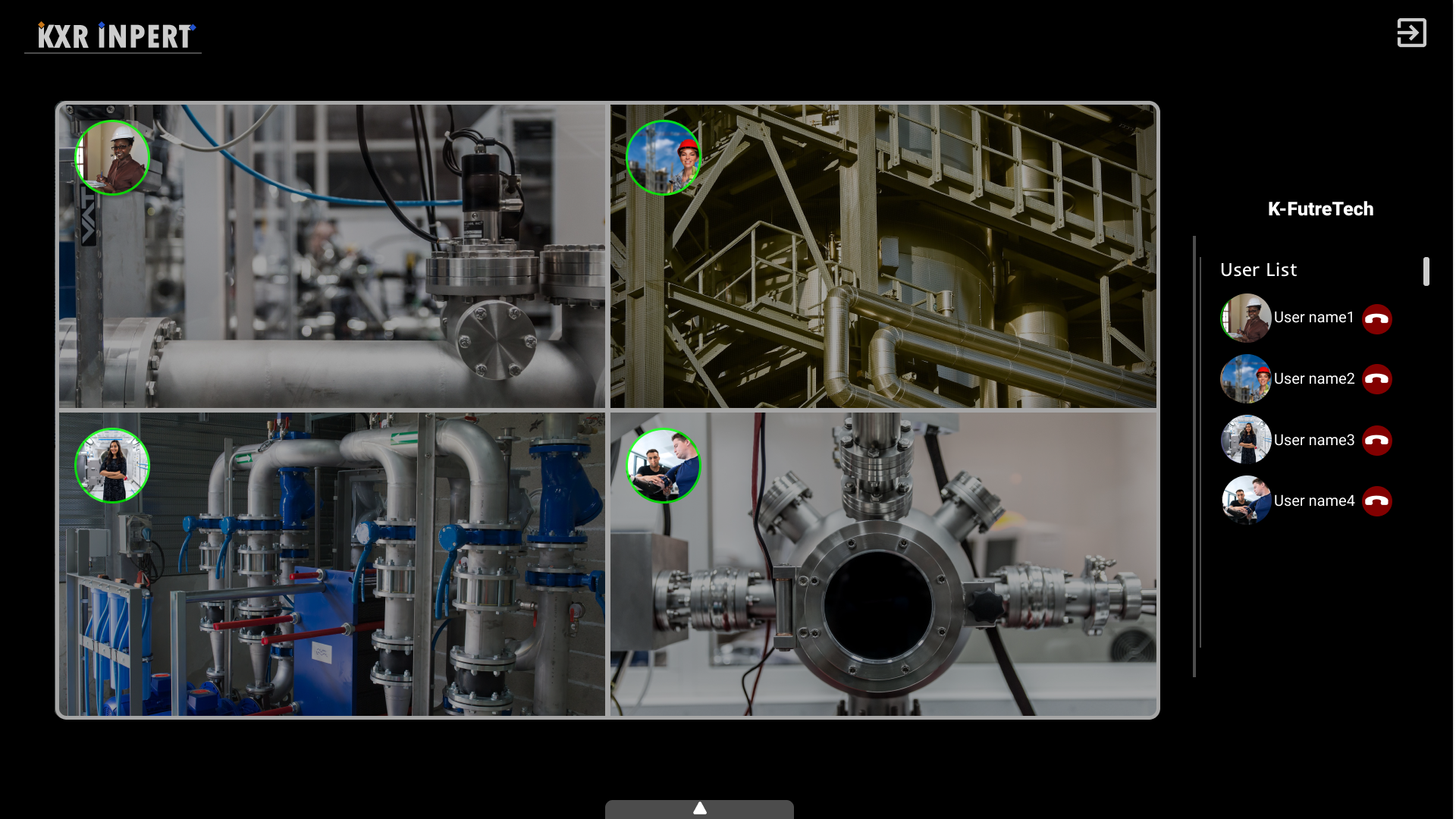 Multiple Access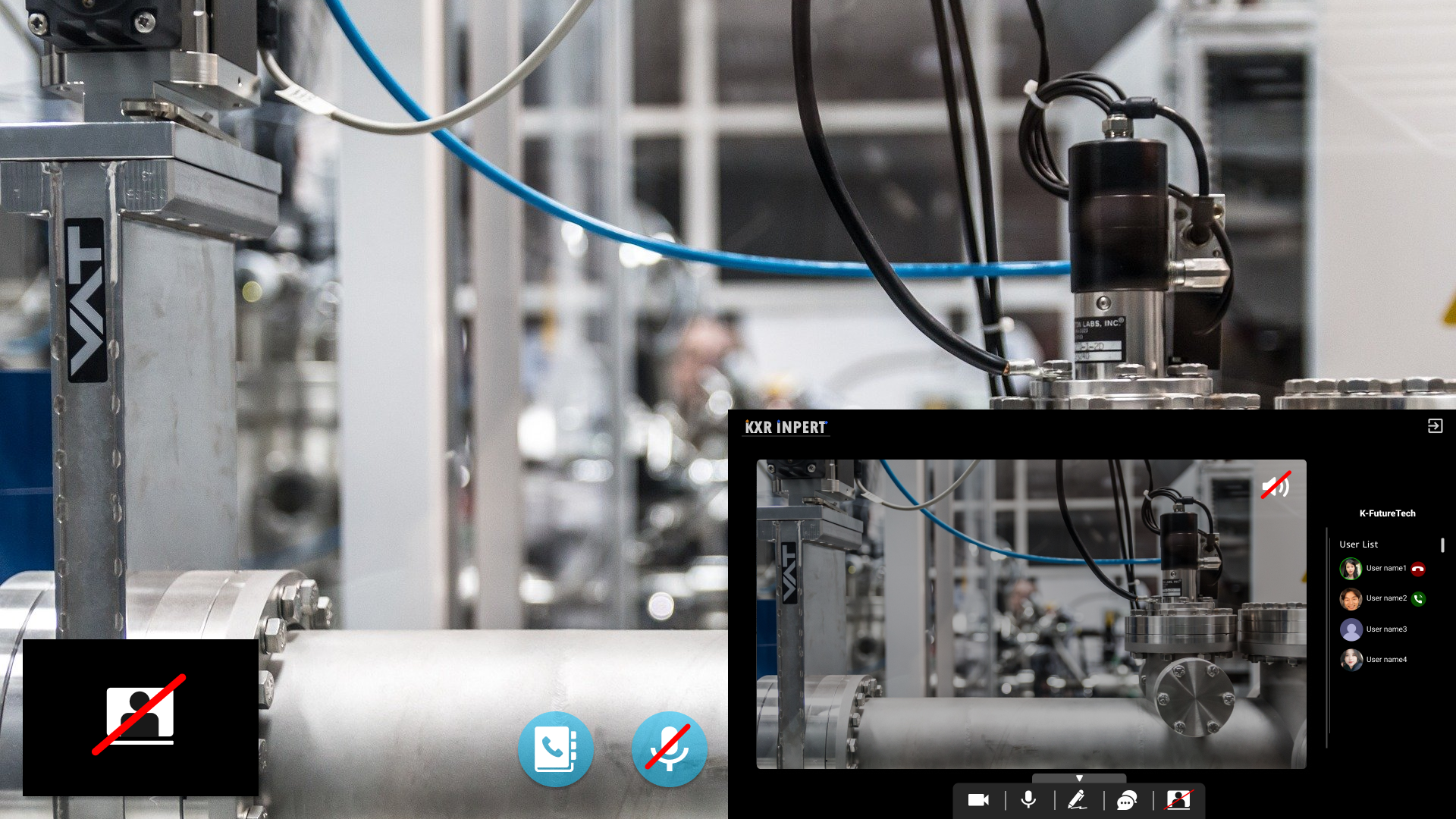 Control of video/sound