QUANTUM
A versatile platform, enables dynamic services for home networks.


QUANTUM is a universal service platform that is
interoperable on any access network
device based on open standard platforms
OpenWrt and RDK-B.
QUANTUM Benefits to Operators
· New Revenue Stream with Compelling Services
· Reduce Capex / Opex with Longer Lifecycle of CPE
· Lower Dependency on Hardware & Vendor
· Fast Time-to-Market due to Modular Approach

QUANTUM Makes the Difference
Open standard
based

QUANTUM implements services based on
open standards from prpl, BBF, and Wi-Fi alliance.

Security

QUANTUM provides the trusted open platform with the enhanced security 
from HW to SW and services.

All access
technologies

QUANTUM is the universal platform across
the all-access technologies including FTTH, DSL, and Cable.
QUANTUM Service
On Hand Service Extension Available On QUANTUM Platform.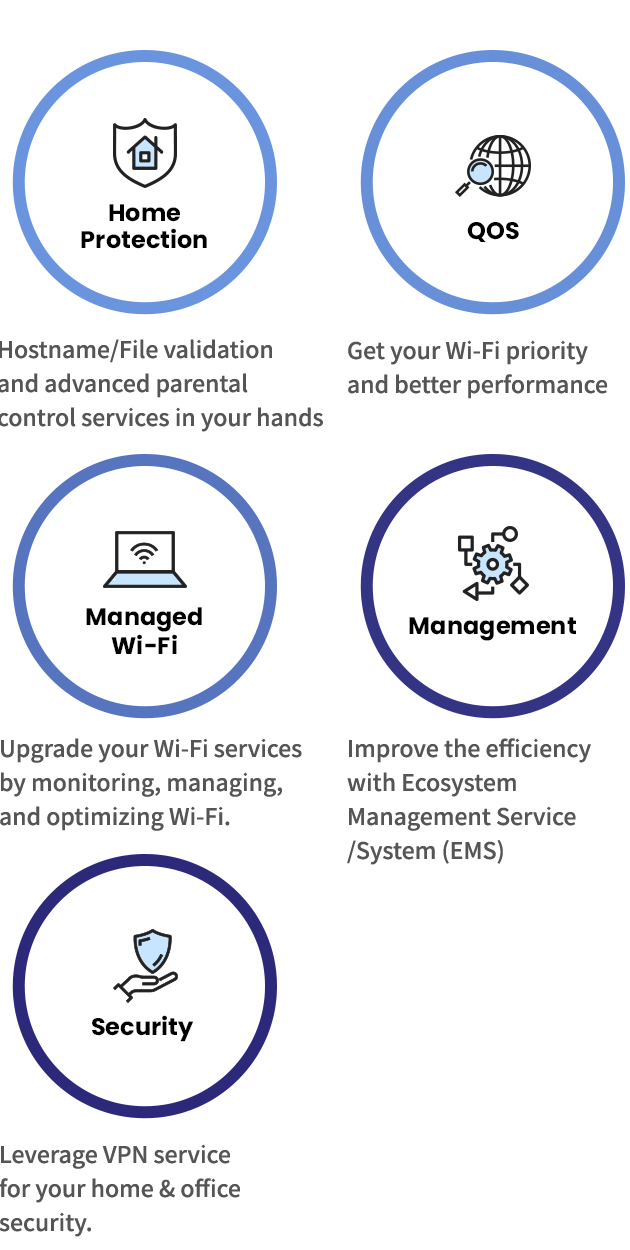 QUANTUM Partners
QUANTUM is an open platform for any services. To deliver innovation
with our services, QUANTUM is collaborating with diverse technology leaders.





BECOME OUR PARTNER